Options after leaving secondary school
Options after leaving secondary school
Before you reach the age of 16, you need to have a think about your options after leaving secondary school.  
Post 16 Settings
If your school has a post-16 provision you may wish to stay there. The school will already know what extra help you need and can continue to support you following a post-16 curriculum.
 Speak to your parents and organise a meeting with the SENCO and career lead to discuss your options.
There are other settings which provide post-16 education. You can find a list of these on the  Westminster Local Offer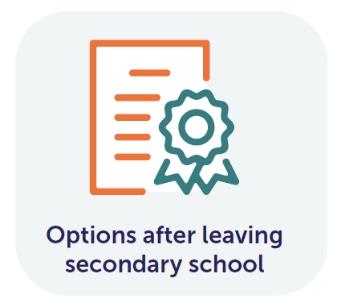 Work-based training – supported routes to employment and training
Reasonable adjustments
If you have a disability, employers have a duty to change things and remove barriers you may face because of your disability so you can work and apply for jobs.
The Equality Act calls this the duty to make reasonable adjustments.
This may include:
Changing the way things are done
Making physical changes
Providing extra aids
Access to Work
Young people on a work placement with an employer as part of a supported internship or traineeship will be eligible for Access to Work for the work placement only. This can fund:
Extra travel
Job coaches
Costs of equipment
Extra support