0-18 Group
Social Care services available for Children from birth to 18 with Special Educational Needs and/or Disability
Disabled Childrens Team
The Disabled Children's Team in Westminster provides a range of services. It is made up of social workers, a social work assistant and occupational therapists. It is part of Children's Services and provides services to disabled children aged 0 to 18 and their parents and carers living in Westminster.
If you feel that you need support, they will need to complete an assessment. A duty social worker will visit you and your family/parents in your home to complete this assessment. They need to meet with you to find out how they can help. You can access here to find out more.
Children's Social Care Occupational Therapy Service
The Occupational Therapists and Occupational Therapist Assistants support children and young people with disabilities in their home environment. The aim of the service is to support a child / young person and their carers to manage everyday tasks through:
provision of specialist equipment
provision of advice and teaching alternative ways of doing things to increase independence
recommendations for adaptation to their homes
referral to appropriate agencies when necessary
You can access here to find out more.
Short Breaks
The term short breaks describe the time off that family carers and disabled people receive. Short breaks are sometimes called respite breaks
Short breaks for disabled children and their families can help to improve welfare and quality of life. They provide time-off for the carer to focus on rest, other activities and family members and they allow those they care for to take part in different activities, socialise with others and develop independence.
These breaks come in different forms. For example, some are accessed at family centres, some families receive direct payments to buy their own support.
Families with children aged between 0 – 18 may be able to access short breaks in Westminster if you meet the criteria. You can ask the local authority for an assessment, and they will assess your needs as a carer. You can find out more about short breaks on the Westminster Local Offer here.
Early Help
Early Help provide help and support to children, young people and their families from before birth up to the age of 19.
All families face challenges and sometimes need support. Early Help is about providing this support as soon as possible to tackle difficulties for children, young people and families before they become more serious. They work with the whole family and the child is at the centre of everything they do.

Worried about a child?
If you are worried that a child or young person might need help or is being neglected or hurt, it is important that you share your worries.
If you are worried that someone is in immediate danger, please call 999.
If you have concerns about the safety of a child you should get in contact straight away on the below numbers:
Access to Children's Services team 020 7641 4000 (9am to 5pm, Monday to Friday) or Emergency Duty Team 020 7641 2388 (outside of these times).
The Access team provides a single point of contact for professionals and members of the public who want to seek support or raise concerns about a child. We will listen, assess your concerns, and can take action if a child is at risk.
If you're not sure whether a child is at risk you can discuss the circumstances with us or with someone else who works with children, such as a teacher, health visitor or the NSPCC.
All professionals who work with children have a responsibility to safeguard them and will know how to help.
Early Intervention and Support Team 0-5
This team will be the first Service that families get referred to following a diagnosis and/or a referral from one of the Child Development Clinics.
The Practitioners in this team provide a high level of support and have had specific SEND training in the areas of: Portage, fussy eating, sleep routines & toileting. They also parenting workshops and strategies to target specific behaviours. Portage will also be offered to children who are not in an educational setting between the ages of 0-3 years old. Portage is a home-based service for children who have a disability or whose development is causing concern. You can find out more here.
Preparing for Transition and Adulthood Team 14- 18
This team can help by supporting you and your young person to prepare for the transition to adulthood. This could include referrals to adult social care, life skills training, and support with education, employment and training options. You can find out more here about how to make a referral on the Local Offer.
Social care assessments & provision for those with Education Health Care Plan (EHCP) or having Education Health Care Needs Assessment (EHCNA)
Under the law (Special Educational Needs & Disability Regulations) Local Authorities must request advice and information from social services when they carry out an EHC needs assessment. The EHCP must include any social care needs which relate to the child or young person's SEN or which require provision for under 18s under the Chronically Sick & Disabled Person's Act 1970. The LA can choose to include other social care needs such as child protection plans or child in need plans but they can only do this with the consent of the parents and child.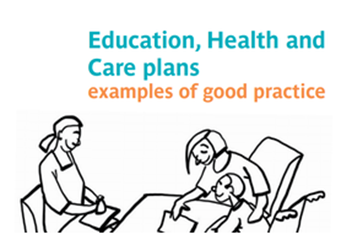 The relevant sections in an EHCP are
Section D – social care needs relating to the child or young person's SEN or disability
Section H1: Any social care provision which must be made for a child or young
person under 18 resulting from section 2 of the Chronically Sick and Disabled
Persons Act 1970.
Section H2: Any other social care provision reasonably required by the learning
difficulties or disabilities which result in the child or young person having SEN. This
will include any adult social care provision being provided to meet a young person's
eligible needs (through a statutory care and support plan) under the Care Act 2014
Extended Tribunal Powers
The SEND Tribunal was given powers to make non-binding recommendations about health and social care aspects of EHC plans, provided those appeals also included education elements.
The Tribunal appeals which include health or social care aspects, will be known as 'extended appeal'.
To find out more please see our booklets on EHC plans and Appeals.
If Local Authority do not comply with their duties, find further information here:
IPSEA: Making a complaint about the Local Authority
If your complaint is about children's social care services, click here
If your complaint is about adult social care services, click here
Irwin Mitchell Solicitors have created this (insert link to template add template to the resources under letter templates) letter template for anyone to use for free

You can also complain to the Local Government Ombudsman. Check the website to see what you can complain about and how to complain